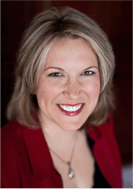 Shannon Procise has come a long way since her days as a single mother of two, struggling to make ends meet. Through her dedicated focus and a deep desire to help others find success, Shannon has emerged as a highly-regarded, multi-faceted business executive. Her legendary training and coaching services plus her event planning, marketing, public relations and networking skills have been harnessed by celebrities and every-day Joes alike to build their businesses. Her prowess has made her the go-to expert for luminaries like T Harv Eker (Secrets of the Millionaire Mind), Stewart Levine (Resolution Works), and Dr. Gary Null (America's #1 Health Guru).

Shannon has spent more than a decade building an international conscious business community by helping small businesses grow into their full potential through knowledge-sharing, marketing and cooperative strategies. She has also successfully raised over $1M according to SEC compliance requirements.
Shannon Procise has successfully attained over $6.1M in free publicity and is well known for being the owner of the "Billion-Dollar Contact List" and teaching others how to do the same. She has trained and coached thousands of individuals in marketing, event production, business development, and personal growth. Shannon is the creator of a magnetic community – the Business Acceleration Network, where she guides businesses to build a successful enterprise while having fun and making lots of money. She brings together social entrepreneurs, visionaries, and new thought leaders that want to collaborate, create a better world, and focus on prosperity so that they can pay it forward to make a positive impact. She appeared on television, radio, and in the press and she has co-authored the "Law of Business Attraction – The Secret of Cooperative Success" an Amazon #1 best seller with T Harv Eker of the Millionaire Mind.
Shannon has produced over 300 events and conferences since 2001 with 100+ exhibitors and 100+ volunteers. And she still has all her hair! In the process she discovered that most event sponsors, speakers and exhibitors are missing key knowledge and planning skills necessary to make their event successful. This insight led to Shannon's creation of a simple system to train businesses and their teams in the fine art of conference excellence. She guides her clients through customized systems and follow-up implementation that turns leads into cash through investors, joint venture partners, product sales and sponsors. Her clients get results and make money! Last year she provided multiple group trainings for cities producing the "ReBirth 2012" Barbara Marx Hubbard events globally. 
What others say…..
Shannon is a wonderful teacher for organizing a novice business woman like myself. I admire how direct and clear she is, how her enthusiasm is contagious, her down-to-Earth, hands on attitude, and practical and encouraging. –  Deborah DeNicola, Intuitive Gateways
Shannon is a very knowledgeable, fun and experienced business person who has lots to offer to business owners and creative artists. –   Veronica Panov, Attorney at Law
Shannon is a true pool of wisdom, and her method of sharing comes from such a place of sharing and passion that her messages are carried even deeper than you could expect. She has a gift for helping people to recognize their value and what they have to offer, and provides a roadmap to taking your business and message into the world. –  Renee Frechette, Qi Revolution
Shannon brings a broad wealth of knowledge and experience to help any business looking to expand. She helped me develop a detailed plan, build a team, and execute multiple projects simultaneously. Best part is she is awesome at team building and is willing to jump in and help with just about anything . – Steve Crimi Sr., Electric Affect
It helped me to step out of the box and build networks, also communication skills.  – Cathy Bucklin
We used Shannon for the third NARPM conference we exhibited a booth–the results for us were markedly different than the previous two years when we didn't have a game plan. … because we didn't have Shannon on our team–more than anything she made us feel like we weren't wasting our money by going in without a strategy. – Donald Whittier President, Rental Ventures Inc
Accomplishments
2007-Current Created over 100 Agreements for Results with a wide range of teams and partnerships ranging from barters to millions in business transactions.
2012 Multi-Award Winning Film Co-Producer with Dr Gary Null for the documentary film "American Veterans – Forgotten & Discarded"
2009 Amazon Best Selling Co-Author in 3 catagories for the book "The Law of Business Attraction – Secret to Cooperative Success"
2003 Nominated for Florida's Governors Award by Crosswinds Youth Services
1992-1994 Lived in Sardenia, Italy and traveled throughout Europe
Guest Speaker and Trainer
Accelerate Your Business Conference 2009
Hilton Johnson Global Teleclass Training 2009, 2011, 2012
Xura Leadership Training 2011
Women's Prosperity Network 2013
Business Acceleration Summit August 2015
Live2Lead Brevard Business Panel Guest October 2015
Education and Training
2007-2010 Resolution Works, Creating Sustainable Partnerships and Agreements for Results with Stewart Levine, Esq.
1994 Dale Carnegie Personal Development 1995 & 2009 Assistant for Brevard Community College
1995 Dale Carnegie Sales Training
Media Spotlights
Hosted "Secrets to Healthy Living" radio show interviewing remarkable minds from around the globe