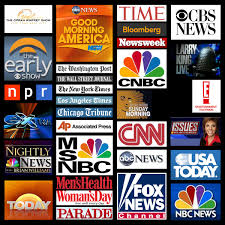 Television is one of the major mediums for marketing and often one of the most challenging to get noticed by. With a clear vision and great story you can get booked.
Consider all the relevant TV shows in which you want your news or story to be presented.
Start visualizing and creating a list of shows where you would like to see your story. I suggest that you jot down at least 15 to 20.
Do your research about the show prior to communicating with them so that you can ensure your story or news is a suitable fit for their major audience & the kind of story or news they typically feature.
Whenever possible, look to create a personal connection with journalists, editors, and especially the secretaries and gatekeepers who hold the key to getting you to the people you want to talk with.  They will be your greatest allies or they can shut the door before you ever get in-depending on how you build those relationships.
Send your story along with a short and to-the-point pitch letter to the producer of your interested TV show in addition to all the required contact info. Pitch videos are encouraged to showcase how you perform in front of the camera.
Remember to include why their audience might find your story interesting.
During a phone conversation with the show organizers, stay excited, keep it brief, & be aware that there's a very fine line between pitching your story & being pushy.
Most editors fancy a personal pitch as opposed to a typical press release.
Ensure that you come up with a strong and catchy subject line for your news or story. After all, just like you, there may be several other people who want to grab a spot on a popular TV show.
Make sure you follow up after 7 days if there's no response from the show organizers.
While following up, remember to keep your cool. At best, appreciate the producers & editors for giving their valuable time to consider your news or story. Even if they might not need you at the moment, you might get an unexpected call from them in the near future.
Hence, never lose hope. Keep your eye on the goal!!!
How have you gotten booked on television?
Share a link to your favorite show or interview.
To your business & life success,
Shannon Burnett-Gronich